I've had shoulder, neck and back pain for around two years now, I've been having weekly sessions with Mathew for about five weeks now, moving onto more spaced out ones and I can honestly say my muscles feel so much more relieved!

I still have the odd twinge so I'm still having a session every other week and it's amazing, it's relaxing, soothing and on top of this Mathew provides some highly entertaining and thought provoking conversations (providing that you're also forthcoming with interesting thoughts!)

I would highly recommend his services to everyone with ongoing pain!!!!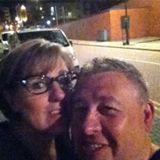 Stumbled across Regain Pain Management by chance on Groupon, wasn't sure what to expect. I have had my disc removed but have always had a numbness in my left leg and my foot … sometimes looking like I had a limp.

I have seen three different Physios, had deep tissue massage but have only ever had results after my sessions with Mathew.

I cannot recommend him enough!! After the session I feel lighter … taller and relaxed. Amazing thank you. Suzanne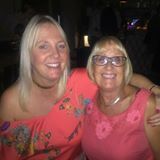 I came to see Matthew after suffering with a recurring neck and shoulder problem which had been made worse by a road traffic accident last year.

I have suffered with mobility and pain over the past ten years and have seen a doctor who gave me painkillers which did nothing. I was then referred to a Physio who said it was an impingement, then given exercises which didn't help. Then I had scans and was referred for tests for arthritis, but nothing came of that.

I walked in to see Mathew and was clueless about his treatment but anything was worth trying. After only one session I had much more movement in my shoulder and was amazed on how good I felt. I have so far had three sessions and can honestly say I have never felt better.

Please, please, please! don't continue to suffer like I have. Come and try it and believe me you will never look back.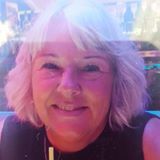 Regain Pain Management is brilliant, worth every penny. I was told by hospital consultant that my neck and shoulder pain was due to wear on the joints and I would have to live with it. Nothing could be done for me.

It was making my life a misery, I was in constant pain and found it difficult to sleep well.

However, I found Regain Pain Management and Mathew. After my first treatment I noticed a difference. I was amazed.

After a number of treatments my pain was greatly reduced. I never expected to be so pain free in my neck and shoulders.

Mathew is a great guy, knows his job and knows what he's doing; also totally respectful. I'm so glad I found him. I would recommend him to anyone. Thanks Mathew.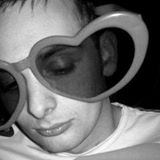 Based on an initial word-of-mouth referral I've seen Mat four times over the last couple of years, with various running related ailments and injuries.

He has resolved each one, the worst of which was a hamstring problem last year which was getting worse over three months. He fixed it in one hour and it's never returned.

His knowledge of anatomy, how muscles interact and how pain refers is a real eye opener. A true professional and master of his discipline. 100% recommended.




Mathew came to my house a couple of months ago when I was in great pain, with what the doctor had diagnosed as sciatic pain in my left leg and lower back.

From the moment he arrived he was a true professional and absolute gentleman. He explained what he was doing to me very clearly, and I was put at ease, despite the excruciating pain that I was experiencing.

After about 20 minutes on the table, and Mathew massaging and manipulating the affected area, he asked me to get off the table, stand and stretch a little and walk around the room. To my utter amazement the pain had gone! I could not believe it. Mathew then left.

The pain returned some time later, I rang him and he came back next day, repeating the treatment, the same thing happened, but this time the pain stayed away, and I have been pain free ever since.

Thanks Mat, I would not hesitate in contacting Mathew for treatment for any kind of muscular pain relief.




Seriously feel like you have worked a miracle on my foot! I have been having steroid injections twice a year since 2008 and have been told by two consultants that my foot would eventually need operating on but to continue with steroid injections because of my age.

After one session, you have done more for the pain in my foot than any doctor has done in seven years! A complete joke that I have had severe pain in the ball of my foot caused by the tendons and ligaments connecting been so tight.

I can't thank you enough! My only regret is that I didn't ask you to look at it sooner. The only reason I didn't was because I was convinced that the specialists were right and that nothing could be done.

You are a legend Mathew and anyone with any pain should see you despite what doctors say!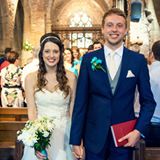 I have suffered for serious neck pain for about five years and have tried acupuncture, physiotherapy, scans and no doctor has ever been able to help me.

The pain had causes lockjaw, ear-ache and all types of problems.  I saw an offer on Groupon to try and saw Mathew to see if he had a better solution.

I went for an hour session yesterday and Mathew was able to not only tell me the cause but has left me almost pain free for the first time in a long time!!!

I have been supplied with exercises and loads of info about the problem and I plan on continuing the sessions as I know I will be cured in no time!

I am amazed to have found someone who can actually provide the pain relief I need! Highly, highly recommended!! Spread the word x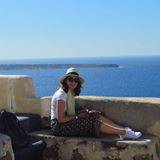 Had my first session with Mathew yesterday after years of neck / shoulder / upper back pain from my shocking posture.

He explained everything so well and I felt really at ease with him. I have been to the physio a few times, however sadly I didn't really get any relief from the therapy.

I can honestly say my shoulders feel so much lighter it's unbelievable, the tension and ache has also reduced. I would recommend to anyone.

Mathew really knows his stuff and it made me look at the pain from another angle. I found the therapy very interesting.

Thanks again Mathew, I'll be back in touch to book my follow up appointment!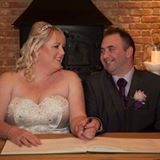 On Tuesday and Wednesday I could hardly move due to back pain – in fact it made me scream. I bent over and couldn't move, so had to go onto my knees until my husband could help me up.

Thursday, I saw Mathew and that's when things changed!! He instantly knew what the problem was and started to work on me. This guy has amazing hands – he was just "touching" my skin but it felt like a pebble being pushed in – then the warmth – he explained the blood was coming back into the muscle. Unbelievable!!

And, even though it was back pain, I had knots under my left rib cage. After the treatment I literally jumped off the bed and could bend – obviously I was cautious of getting pain, but no, nothing!! 🙂

Don't get me wrong, I am slightly tender, but it's a nice tender. Doctors are too quick to throw tablets at you and put back pain down to "spasms" but are not getting to the source of the problem.

Mathew is the man to see – I cannot recommend him highly enough – he is a miracle worker!! He is also working on my shoulder at the moment too – he is wonderful.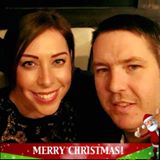 My partner was due to take part in Total Warrior, a 12k assault course when – just one week before – he was running and felt like he had torn his calf badly.  He could not even walk or bare to touch his calf.

He booked in for an appointment just to see if he could do anything to help at least. To our amazement after just 1 session he was able to walk without pain and a few days later was able to do a light jog.

He felt that great about the treatment that he decided to have one more just before he took part in the 12k challenge. The treatment is that good and works so well that my partner made it round the challenge without any pain what so ever and not only that he was able to push himself to his limits, and even after the challenge has had no repercussions at all.

We would recommend very highly to anyone who is suffering with any muscle pains that won't go away to try this treatment, as my partner described it as like magic, and you won't believe it until you try it.

My partner cannot thank Mathew enough for what he achieved with his calf and is now looking forward to taking part in more challenges thanks to this treatment.